Certified Medical Assistant (CMA) Tuition Reimbursement Program
Midwest Technical Institute (MTI) is proud to partner with Springfield Clinic to provide tuition reimbursement for current medical assisting students.
By starting your career at Springfield Clinic, you'll find:
Primary and Specialized Care Opportunities
Professional Development Program
Continued Investment in Your Education
Learn how you can qualify for up to $10,000 in tuition reimbursement through Springfield Clinic's Program!
Get Hands-On Medical Assistant Training
The School of Medical Assisting at MTI offers a certified medical assistant program using hands-on training to teach you the clinical and administrative skills you need to work in a medical facility such as a doctor's office, chiropractor's office, podiatrist's office, or clinic.

MTI's medical assistant program will teach you the following:
EKGs, X-Ray Procedures & First Aid

Medical Coding 

Medical Insurance 

Clinical Office Management

Phlebotomy

And more!
From CMA To LPN: Meet MTI Graduate & Springfield Clinic Team Member Terry
Terry Payne didn't know what he wanted to do for a career, but when Midwest Technical Institute (MTI) visited his high school, he knew he wanted to help others. "I'm a hands-on person," Terry said. At MTI, Terry would get just that.
MTI's Medical Assisting Program provides hands-on training in both a classroom and lab setting. Upon successful completion of the program, students obtain their medical assisting certification when they sit for and pass the American Association of Medical Assistants' (AAMA) National Medical Assistant (CMA) Certification Exam.
"My experience at MTI was overall really good. The teachers were really great, the classes being smaller sizes, you get a lot more of that one-on-one time and direct learning. If you're struggling with a certain topic, they really take the time to help you out," Terry said.
Before graduating, medical assisting students at MTI complete a 10-week externship that gives them real-world experience in the health care field. The externship experience also helps students identify what type of position they may want to pursue after graduation.
MTI coordinates externships with students and several local health care organizations, including Springfield Clinic. "I picked a specialty that interested me, cardiology, and went to Springfield Clinic. There are multiple ways you can help people in cardiology and keep them out of the hospital. Knowing that I'm contributing to that solidified the decision for me," Terry says."
Terry graduated from MTI in October 2019 and was hired in the Cardiology Department at Springfield Clinic after the completion of his externship. He will celebrate his third anniversary with Springfield Clinic in October 2022.
Now, Terry is expanding his credentials from CMA to Licensed Practical Nurse (LPN) with the pathway program at Springfield Clinic. He's excited to expand his scope of practice. "I'll be able to use my new skills to provide better care to my patients," he says.
MTI Springfield, IL Campus
Welcome to MTI's trade school in Springfield, Illinois! The Springfield, IL campus opened in 2007, replacing MTI's original campus that was established in 1995. Take a virtual tour to explore what makes MTI's Illinois trade schools different, including hands-on training programs in welding, HVAC/R, medical assisting, and dental assisting. Get the training you need to start a new career at MTI!
Address:
2731 Farmers Market Road, Springfield, IL 62707
What's Nearby
Chatham: 17 miles
Petersburg: 25 miles
Lincoln: 32 miles
Decatur: 39 miles
Jacksonville: 40 miles
Litchfield: 49 miles
Clinton: 58 miles
Peoria: 72 miles
Champaign: 85 miles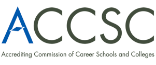 Satellite Locations
Missouri CDL Range
5284 W. Sunshine Brookline, MO 65619
Illinois CDL Range
4600 Rodger St. Springfield, IL 62703